Course/Tuition Information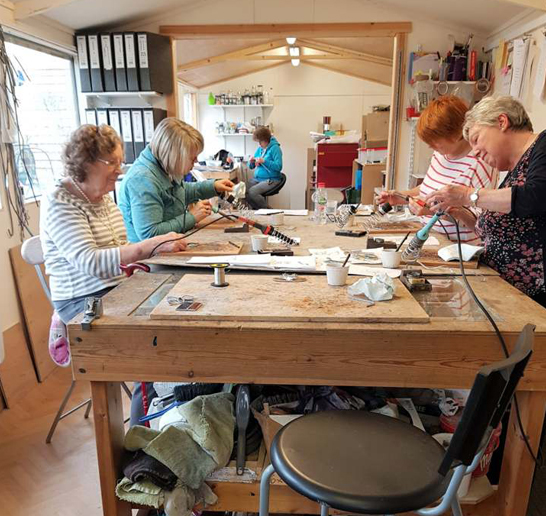 Workshops, Courses & Tuition
tuition and courses for beginner to the trained worker!
Have you always fancied a go?
With our tuition and course programmes we can structure something for the beginner to the trained worker.
The three disciplines taught at Alby Stained Glass are copper-foil, leadwork and fused. The use of studio equipment and tools is included. Our courses are 6-week sessions from 10am until 1pm or an intense 1-to-1 course over a two day period.
For W.I and Craft Groups, if you have larger groups we can come to your venue; venue times 10am until 3.30pm. Minimum of 10 participants and a maximum of 15 participants. All equipment and products are supplied.
For more information on our courses and tuition please contact us on 01362 688735, e-mail us at info@albystainedglass.co.uk or visit us at Bluebell Square, Bawdeswell Garden Centre just north of Norwich on the A1047 Fakenham Road, .
Courses & Tuition Available
Copper Foil
Most commonly used for beginners and associated with Tiffany. Always a good place to start if you are a beginner.
Leadwork
Let's move on to the heavy-duty method. Always associated with church windows so construction and design are very important.
Fusing
Now for the modern stuff, minimalist but an awesome way of using colour.