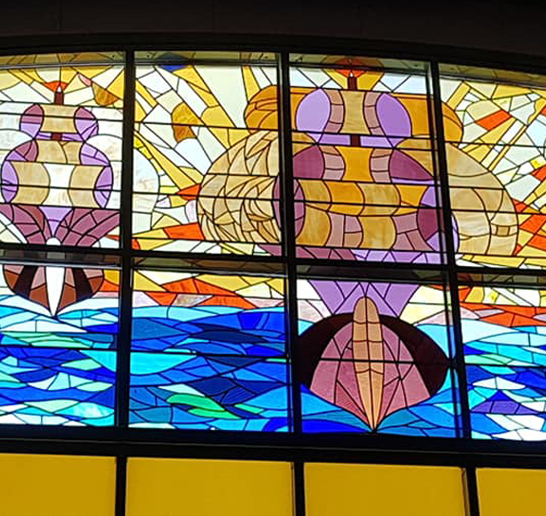 Stained Glass Commissions
create your own bespoke personal piece!
Unsure what to have? Then let us work with you to create your own personal piece, this is a great way to own that one-off bespoke piece special to yourself.
We will create a scale drawing carefully suggest glasses and when agreed go ahead and make the piece (also we can advise about fitting or do it for you!).
Size is not an issue as our window for Wellington Pier in Great Yarmouth was 50ft across by 10ft high!!
For more information on our comissions please contact us on 01362 688735, e-mail us at info@albystainedglass.co.uk or visit us at Bluebell Square, Bawdeswell Garden Centre just north of Norwich on the A1047 Fakenham Road, .